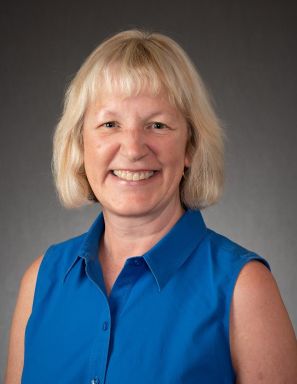 Susanne Sherba
Teaching Professor
Faculty
Ritchie School of Engineering and Computer Science
Department of Computer Science
303-871-3724 (Office)
Engineering & Computer Science, Room 335, 2155 E. Wesley Ave. Denver, CO 80210
What I do
My passion is teaching. I am currently teaching introductory computer science course for majors and non-majors and an upper-division project-based software engineering course.
Specialization(s)
Software Engineering
Professional Biography
Susanne Sherba is a Teaching Professor in the Department of Computer Science. She is a member of the Ritchie School of Engineering and Computer Inclusive Excellence Steering Committee, and the faculty advisor for the Women in Computing club. She co-chaired the 2018 Rocky Mountain Celebration of Women in Computing. Susanne received the Ritchie School Teacher of the Year award in 2008 and 2017. Before turning to teaching, Susanne worked at NCR, Oracle, and several smaller software companies. Susanne received her Ph.D. in Computer Science from the University of Colorado Boulder.
Degree(s)
BM, Violin Performance, Jacksonville University
MM, Violin Performance, University of Cincinnati College-Conservatory of Music
MS, Computer Science, University of South Carolina
Ph.D., Computer Science, University of Colorado at Boulder
Professional Affiliations
Association for Computing Machinery (ACM)
Institute of Electrical and Electronics Engineers (IEEE)
Presentations
An Introduction to Software Requirements: What are requirements and why should software developers care about them?
An online version of COMP 1101: Analytical Inquiry
Teaching your First Online Course: Five Tips from the Trenches
How I survived teaching my first online course (and actually enjoyed it!)
Leveraging Publisher and Open Resources to Deliver Engaging Hybrid and Online Courses
Awards
Teacher of the Year Award, University of Denver, Ritchie School of Engineering and Computer Science (2017), University of Denver, Ritchie School of Engineering and Computer Science
Best Teacher Award, School of Engineering and Computer Science (2008), University of Denver, University of Denver, School of Engineering and Computer Science