Opportunities Beyond the Classroom
At the Ritchie School, we believe the best way for students to learn engineering and computer science is to take a hands-on approach. That's why 79 percent of current students participate in experiential learning opportunities as a means of expanding their education beyond the classroom and into practical, real-world situations and circumstances.
Through travel opportunities, internships and cooperative education opportunities with top-ranked Denver businesses, we aim to help you perfect your education and discover your industry in a whole new way.
Experiential Learning Opportunities with the Ritchie School
My work in the Unmanned Systems Lab jumpstarted my interest in aeronautics. I saw this internship position with NASA and applied for it; they responded very quickly. I was really happy I was able to do that. 

Racheal Erhard, Class of 2018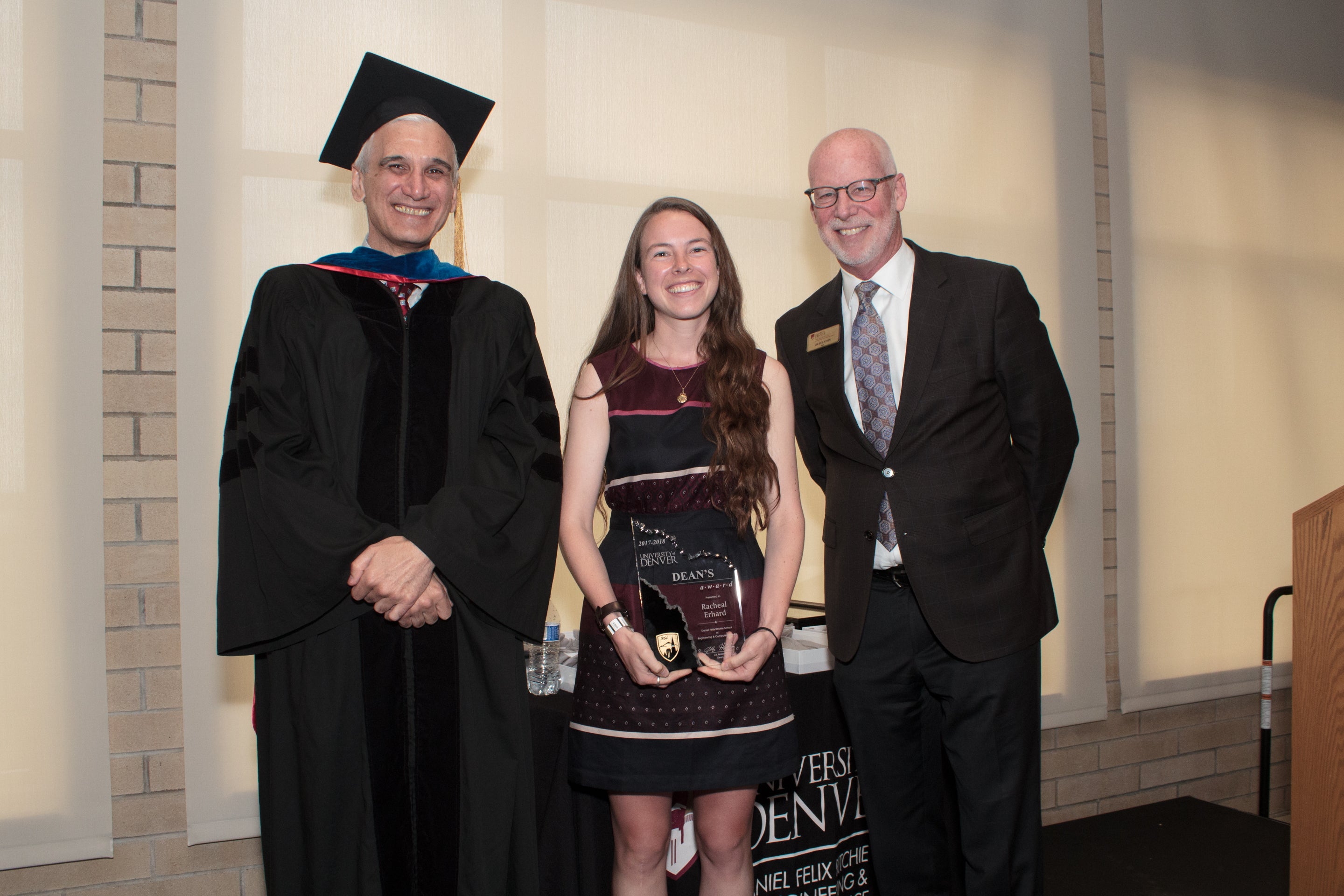 Other Opportunities for Hands-On Learning
Living and Learning Communities
Living & Learning Communities provide a space for students with similar academic and career interests to live and study together during their first year of college. You'll get essential hands-on experience in your chosen area of study and community engagement early in your college career, putting you on the right path for success at DU and beyond.
CCESL
Our Center for Community Engagement to advance Scholarship & Learning (CCESL) is where your passion for doing good meets our belief in learning through experience. Join us and discover how your education can help you address homelessness and other challenges in society.