Driving Ethical Innovation
The Ritchie School of Engineering & Computer Science is dedicated to preparing the next generation of innovators to find solutions to some of the world's most challenging problems. Our students take advantage of a wide variety of opportunities for hands-on, experiential learning and interdisciplinary collaboration. 
Join us as we take our next steps into the future.
World-Class Faculty. Cutting-Edge Research. Culture of Innovation.
Research forms the backbone of everything we do in the Ritchie School. The principles of creativity and interdisciplinary collaboration are central to our research, with the goal of improving human lives through the promotion of better technology. Our researchers work to improve social robotics, power system protection, and human movement biomechanics. We impact fields ranging from cardiac health to cybersecurity to robotics.
Our labs and facilities bolster the capabilities of our students and researchers. In addition to cutting-edge resources and equipment, we are also the home to the Knoebel Institute of Healthy Aging which promotes collaborative aging research across campus.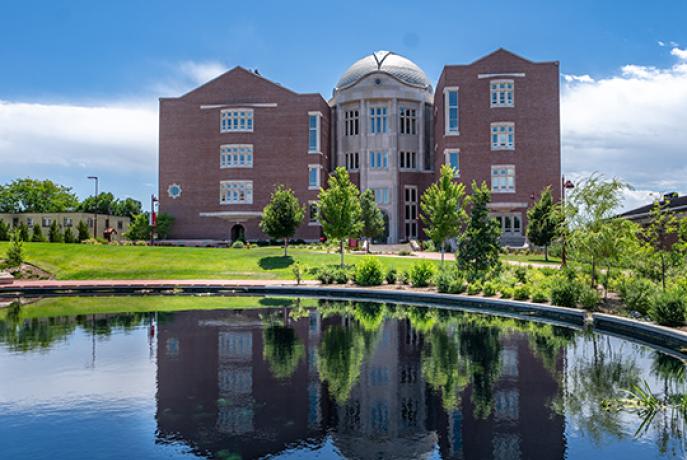 Our Small Class Sizes Put Students at the Center of Learning
At the Ritchie School, students are the center of our academic programs. 
Our small class sizes are steeped in experiential learning on a global scale. As a private university for the public good, students at the Ritchie School also benefit from a well-rounded education and the ability to partner across a rich resource of university departments.
Engineering a Better Future
Our faculty and staff empower students to use science and technology to promote health, justice, and sustainability locally and globally. The Ritchie School brings innovators from around the world to campus. We foster opportunities to work across university departments, within the community, and alongside industry to create a rich and meaningful educational experience.
We believe that diversity of thoughts, backgrounds, and experiences make the fields of science and technology stronger. At the Ritchie School, we are committed to justice, equity, diversity, and inclusion in everything that we do.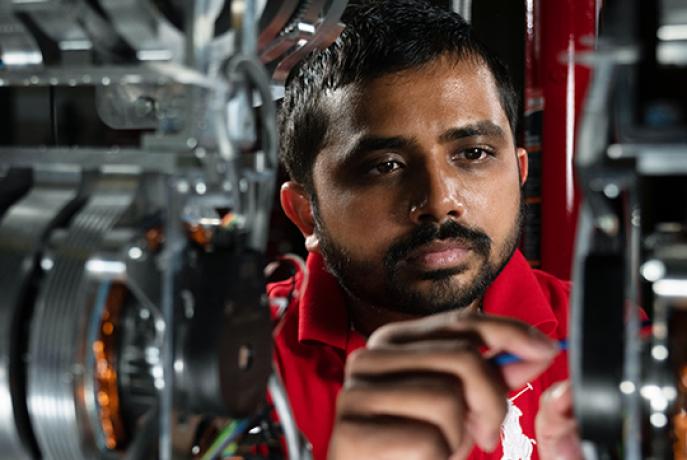 The journey to a new discovery begins at the Ritchie School.
Ritchie School graduates enter the workforce with excellent career prospects. Our location and connections with Denver's thriving technology and business communities contribute to many of our students being able to find their ideal careers.