Innovation Through Interdisciplinary Collaboration
The Innovation Labs is a group of interdisciplinary, experiential and project-based learning laboratories consisting of a fully equipped maker space, wood shop, incubator, and event space open to all University of Denver students, faculty, and staff. We encourage students to create innovations in conjunctions with businesses in the local community to apply what they are learning in the classroom in a real, meaningful way to positively impact the community.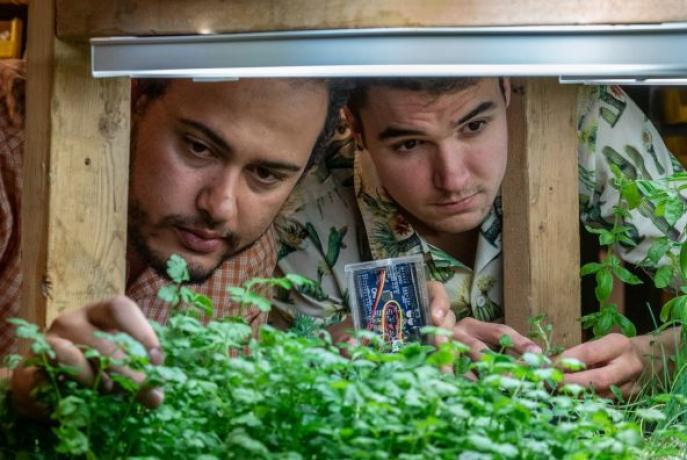 The Maker Space is the heart of the Innovation Labs located on the first level of the Ritchie School of Engineering and Computer Science. It is a vibrate and collaborative work environment for just about anyone, from tinkerers to coding geniuses. Equipped with high tech machines such as 3D printers, a laser engraver and a CNC router among others, the Make Spaces is where ideas become prototypes and products.
The Woods Lab, in the Metallurgy Building, is open to all students, faculty, and staff at DU! To gain access to the new lab, every participant must complete the basic woods lab workshop. In the workshop, you will learn about safety procedures and demonstrate proficiency with the equipment. Check out our event schedule to sign up for the workshop.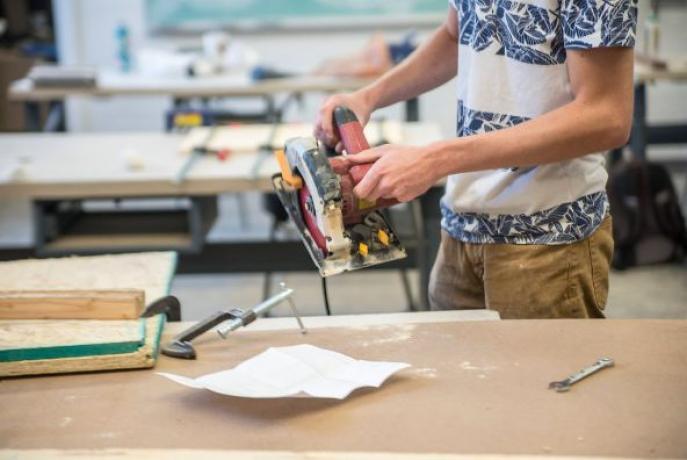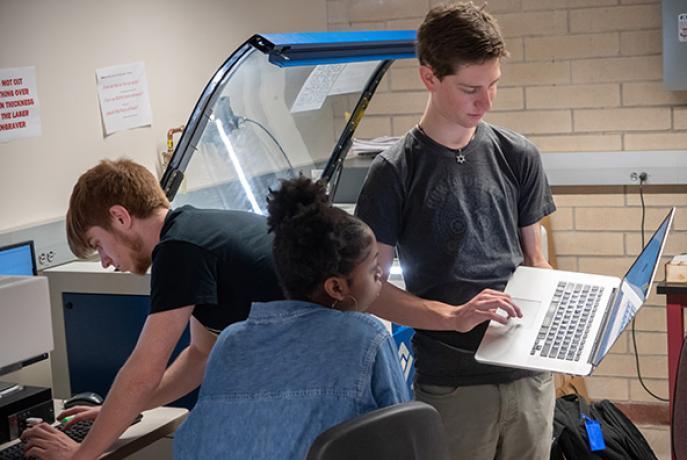 The microFactory is a high-end and quality 3D printing service operated by student consultants. With clients range from established businesses to individuals and researchers, our consultants work closely with clients to deliver a high quality final product. The microFactory is unique circular program where student learn to develop project management skills through paid contracting and freelancing work. Students participating in this program also earn a 3D printer after completing the year long course.
If you're in here doing something, it's because you want to make something. Creativity and energy are definitely contagious.

Austin Armstrong CHEMISTRY AND COMPUTER SCIENCE STUDENT