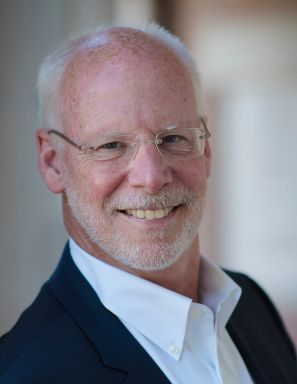 303-871-3787 (Office)
Engineering & Computer Science Building Suite 479B, 2155 E. Wesley Ave., Denver, CO 80210
Professional Biography
J.B. Holston has served as Dean of the University of Denver's Daniel Felix Ritchie School of Engineering and Computer Science since July, 2015. J.B. Holston has 30 years success as a global scale-up CEO and entrepreneur and is active in a range of civic initiatives around innovation, open government, entrepreneurship, impact investing, and microfinance.
J.B was the founding Executive Director for the Blackstone Entrepreneurs Network ("BEN") in Colorado. BEN connects Colorado's great serial entrepreneurs around the mission of promoting and accelerating Colorado's 'gazelle' companies – those firms in technology, health, energy, natural foods and products, and aerospace that will be Colorado's next economic and employment drivers.
J.B. served as founding CEO for NewsGator (now Sitrion) from 2004 through 2012. Holston was named the Colorado Technology Association's Technology Executive of the Year in 2010. Prior to Sitrion, Holston started a broad range of for-profit and not-for-profit enterprises at the locus of technology and media. Past positions include President of Ziff Davis International, where he was a member of the executive team that completed the successful LBO of the company with Forstmann, Little and subsequent sale to Softbank. In that capacity, Holston launched Yahoo! Europe as a joint venture between ZD and Yahoo!. Holston held senior executive positions at NBC and GE after starting his career with the Boston Consulting Group. JB has a BA and MBA from Stanford University.
In 2014, The Colorado Technology Association awarded J.B. the Bob Newman Lifetime Achievement Award for his contributions to the technology industry in Colorado.