The Ritchie School of Engineering & Computer Science is committed to inclusive excellence – the recognition that our success is dependent on how well we value, engage with and encourage diversity in our students, faculty and staff.
Inclusive excellence seeks to nurture a robust and diverse community that helps give voice to individuals from backgrounds that have historically been underrepresented in the sciences. These initiatives include student clubs, scholarships, mentoring, networking, and much more.
Want to learn more about our campus community? Explore faculty, staff, and student profiles!
People
E-STEM means being in a safe, loving, and supportive community that I know I can count on. As a first generation student and woman of color E-STEM helps me prepare for my academic and future work setting. Daniela, STEM Major
Diversity & Inclusion at Ritchie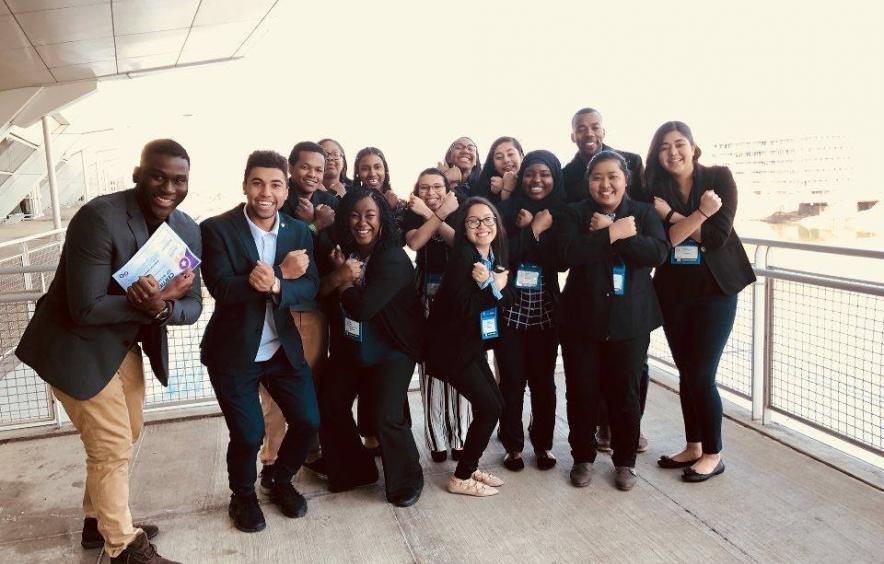 E-STEM
To promote inclusive excellence, the Ritchie School welcomes all opportunities to partner with other disciplines on campus. Cross-disciplinary thinking and events allow our students to utilize the full profile of their talents while participating in an education that encourages their growth as well-rounded individuals. This is exemplified in our E-STEM program, our STEAM partnership with the Newman Center for Performing Arts, and within the flexible, collaborative design of our academic paths.
"There's a maker movement of people being able to come together on projects in a cross-disciplinary fashion...We learn more from each other than we do by ourselves."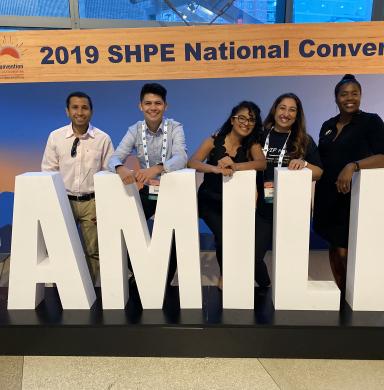 Undergrad Student Starts DU Chapter of SHPE
Elizabeth Gutierrez-Gutierrez, undergraduate computer science, is a first-generation student who joined E-STEM and has become a very active member of the Ritchie School community. She established the DU chapter of the Society for Hispanic Engineers and has been active with the National Society of Black Engineers.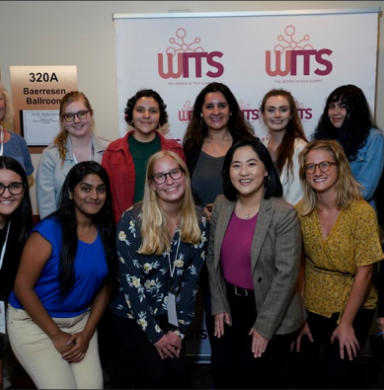 Ritchie School Students Attend Women in Tech Summit West
Thirteen Computer Science Students and two faculty, Dr. Susanne Sherba and Terron Ishiara, attended the Women in Tech Summit West. The Summit was an opportunity for the students to learn, make connections, and find inspiration.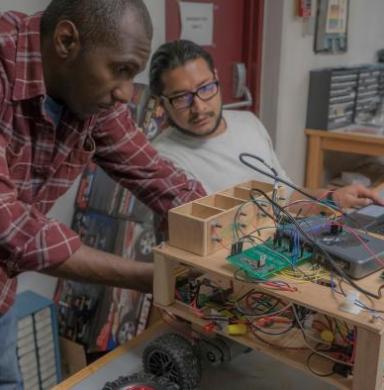 DU Receives Award for Diversity Recognition
The American Society for Engineering Education (ASEE) recently recognized the Ritchie School of Engineering & Computer Science for being a top school in their Diversity Recognition Program with the Bronze Award. This award means that DU made a pledge (and acted on it) to actively include and support historically underrepresented groups.