DU Researchers on the Frontier of Treating Heart Failure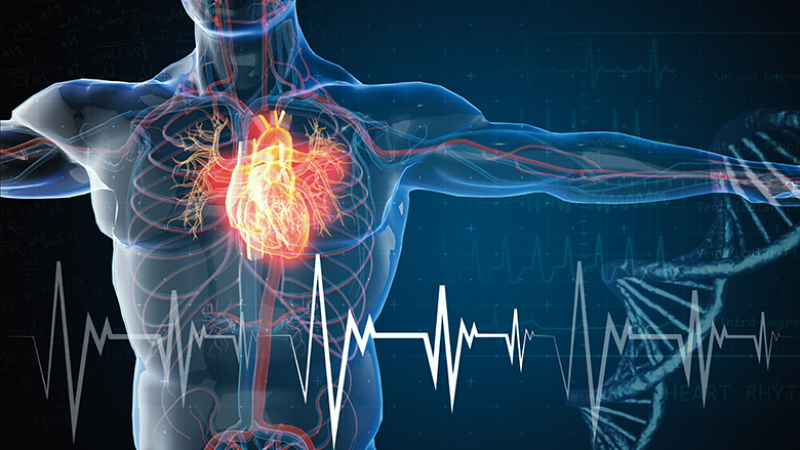 Most Americans are aware of this sobering fact: Heart disease is the leading cause of death in the United States. Less known, perhaps, is the specific type of heart failure that has become one of the leading causes of hospitalization in patients over 65. 
Heart Failure with preserved Ejection Fraction (HFpEF) is a chronic condition in which the heart muscle is weakened, and its filling ability is impaired. Approximately 3.1 million Americans suffer from this syndrome.
"HFpEF occurs due to chronic medical conditions such as obesity, hypertension and diabetes," says Ali Azadani, an associate professor in the Ritchie School of Engineering and Computer Science and director of the University of Denver's Cardiovascular Biomechanics Lab. "Due to an aging population, the prevalence of HFpEF is anticipated to rise by nearly 50% within the next decade." 
Effective treatments for this kind of heart failure have eluded the medical research community. Pharmacological therapies for patients in advanced stages have shown limited efficacy, and the FDA has not approved any device-based treatments. This is where Azadani and his team are seeking to make a difference.
"Because no effective therapy has been established as a standard, there has been a movement to develop and evaluate device-based therapies for the treatment of HFpEF patients," says Azadani. It's a problem that the DU Cardiovascular Biomechanics Lab is well positioned to address. The lab, which Azadani established when he joined DU's faculty in 2013, uses computational and experimental methods to obtain greater insights into the complex pathways of cardiovascular diseases and design new medical devices.
Earlier this year, Azadani received a $150,000 grant from the Colorado Office of Economic Development and International Trade to develop a prototype for a Left Atrium Unloading Device (LAUD). "The LAUD is a fully implantable system consisting of a heart assist pump that suctions blood from the left atrium and injects it into the descending aorta," Azadani explains.
To build the prototype, Azadani and his team are collaborating with Cardiost, a Denver-based startup focused on developing effective HFpEF treatments. This type of community partnership is emblematic of DU's robust research efforts. Azadani expects the project to span two years and says undergraduate and graduate students will be actively involved in the work. "Our goal is to optimize the design of the LAUD to ensure optimal performance, minimize flow disturbances and reduce the risk of complications," he says.
To achieve this goal, the team is harnessing the state-of-the-art technology available in DU's research facilities. "We will construct physical prototypes using 3D printing techniques at the Ritchie School of Engineering Innovation Center," Azadani says. "Additionally, in the DU Cardiovascular Biomechanics Lab, we have a modular test loop available for the hydraulic testing of prototypes."
For Azadani, who received the American Heart Association's prestigious Scientist Development Grant in 2016, a project of this scope and scale highlights why he was enticed to join DU's faculty. "The emphasis on biomechanics as part of the school's strategic plan indicates a proactive approach to advancing research, innovation and education in areas that significantly impact human health and well-being," he says. "We also foster strong collaborations with other research groups both in the United States and internationally, allowing us to leverage collective expertise and enhance the impact of our research."
DU's Cardiovascular Biomechanics Lab has a strong track record of securing state, federal and foundational grants to support and advance its research objectives. Azadani is optimistic that the LAUD prototype can play an integral role in developing a promising new treatment for the millions of patients affected by this chronic condition.