DU Lab Tapped for Research into Preventing Parkinson's Disease and Related Dementias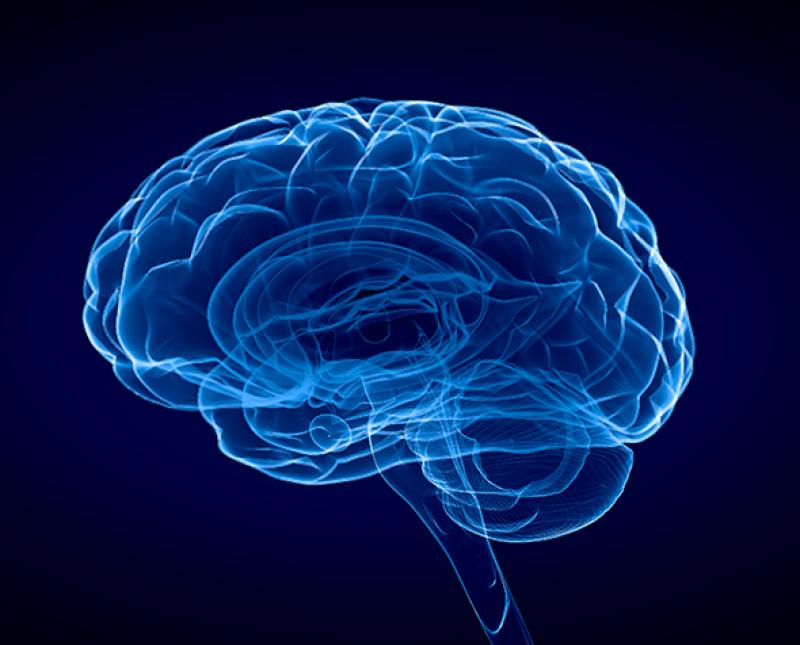 For the first time, a researcher in Colorado has received a Stanley Fahn Junior Faculty Award from the Parkinson's Foundation to further academic study around the chronic neurodegenerative disorder for which there is no known cure.
Working out of the University of Denver's College of Natural Sciences and Mathematics, Assistant Professor of Molecular and Cellular Biophysics Sunil Kumar and his lab are developing and testing potential treatments for Parkinson's disease (PD), which attacks the central nervous system of those affected and kills cells controlling motor function.
The $300,000 grants are awarded each year to only three researchers in North America. Kumar's grant will help fund a study on the use of foldamers as potential drugs to treat Parkinson's disease.
Beyond the award, the foundation organizes an annual summit in Washington, D.C. for several days to honor the awardees and develop collaborations between academics and pharmaceutical companies. Kumar is invited to attend as the summit works to build understanding and better therapeutics for PD and related dementias. The foundation also reviews the research and offers feedback, something Kumar says has been valuable in the research.
"They see a real potential in it," Kumar says. "The award will be extremely helpful in continuing this work and the reviews for it were really nice."
Simply put, one of the key components of PD is clumping of a protein called a-Synuclein (aS) around neurons in the central nervous system. As the proteins build up or "aggregate," dopamine production is slowly whittled down as cell death occurs around the brain. The drop in dopamine causes irregular brain activity, leading to the visible symptoms of PD like tremors, impaired motor function, rigidity and loss of balance. PD often develops into dementia.
On a basic level, Kumar's lab has developed what are called "novel scaffolds," also known as synthetic protein mimetics or foldamers, to interrupt the buildup of aS, and thereby preserve motor function and cells in the central nervous system. Kumar says that other researchers have used peptides—chains of amino acids—to try to accomplish the same task, but the pharmaceutical properties of peptides are such that they struggle to cross the blood-brain barrier. Fully synthetic proteins have been more fruitful and, so far, there has been remarkable success in limiting the progression of PD on mice. The lab has even filed for patents related to the work.
"Peptides are often chewed up by the machinery in our bodies," Kumar says. "These molecules don't get chewed up and they mimic the structures of those proteins. In a person with Parkinson's, a protein will come along and bind, then another and another. Our molecules stop that. It looks like the same protein and sort of tricks the body, so it won't keep on building clumps."
More detailed information on the work can be found here and here, in a pair of articles in Nature Communications.
Stacia Fritz, an undergraduate researcher in Kumar's lab, was also awarded a fellowship by the Parkinson's Foundation to carry out research in the summer.  In the past, Courtney Donnelly, another undergraduate student in the lab, also received a grant to further the work.
The project includes a broad set of interdisciplinary units, encompassing NSM and the Ritchie School of Engineering and Computer Science, the departments of chemistry, biology and biophysics, as well as the Knoebel Institute for Healthy Aging (KIHA).
Although it's still relatively early in the process, Kumar says there's potential to apply these scaffolds to other neurodegenerative diseases like amyotrophic lateral sclerosis (ALS) and even some cancers.
"There's some really cool data and a lot of opportunity," he says.
Kumar was also quick to point out that the students working in his lab are not just graduate-level students, but also undergraduates who served as authors in different parts of the work.
"We've been able to incorporate the work of a lot of students at different levels and that's reflected in the authors on these papers," Kumar says. "We work really hard, but it's a collaborative environment."