University of Denver Recognized for Excellence in Cyber Defense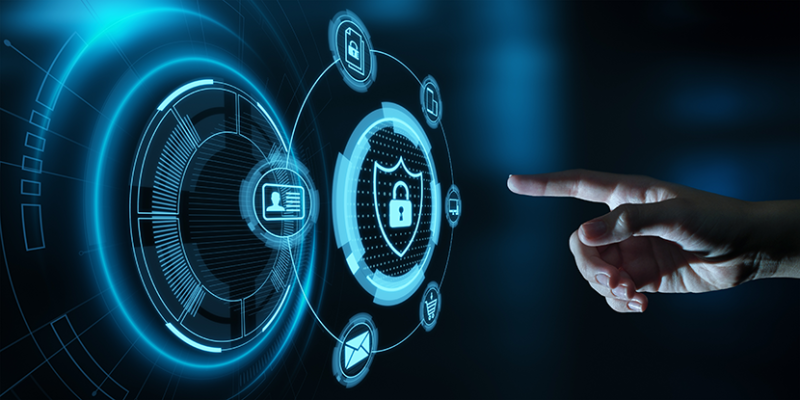 Many of us have experienced the uneasiness of checking an account balance and discovering a list of unauthorized charges or the dread induced by a Google alert announcing a list of compromised passwords. The "uh-oh" moment right after clicking on a link that you probably should have flagged for IT really isn't a great feeling.
If you have never been the victim of a cybersecurity breach, consider yourself part of a lucky minority. In the first half of 2022, over 53 million people in the United States alone were impacted by data compromises.
"As we are all aware, cybersecurity threats are increasing daily," says Cathie Wilson, academic director for the Information and Communications Technology program at the University of Denver. "And there is a critical shortage of professionals with cybersecurity skills."
This fall, the University of Denver was re-designated as a National Center of Academic Excellence in Cyber Defense (CAE-CD), a designation it first received in 2008. It is a distinction earned by select educational institutions that have proven their dedication to cybersecurity best practices by aligning their programming with the rigorous standards set by national leaders like the Cybersecurity and Infrastructure Security Agency (CISA) and the Federal Bureau of Investigation (FBI).
"The strict CAE requirements ensure that our program is teaching things that students need to know to become cyber professionals," says Nathan Evans, associate teaching professor and academic director of the Cybersecurity program at DU's Ritchie School of Engineering and Computer Science. The designation gives students access to exclusive content that includes scholarships, research data and opportunities to build relationships within the field. It also serves to set students apart when they apply for jobs.
"Higher education is key in developing a talent pipeline for cybersecurity jobs," Wilson says.
The University offers three cybersecurity certifications. Students may earn a Master of Science (M.S.) in cybersecurity at the Ritchie School or an information and communications technology master's degree concentration in cybersecurity management or information systems security through University College.
While shorter-duration programs typically teach students how to use certain tools for specific jobs, the master's in cybersecurity at the Ritchie School is focused on technical content like Python and C/C++ programming, low-level networking and system tools. "The M.S. at Ritchie School is not a bootcamp," Wilson says. "We want our students to be able to adapt and learn to use any new tools or systems they are required to after graduation."
The University contributes to the critical need to reduce threats to our national infrastructure by its continuing commitment to deliver cutting-edge educational opportunities to cybersecurity professionals. In an age when the internet is integrated into nearly everything we do, it is imperative to protect our data. Here are some steps that you can take to reduce risk and be cybersmart.
At Work:
Require Multi-Factor Authentication
"Companies should have well-developed and tested cybersecurity policies and procedures—and there must be an appropriate level of cybersecurity training and education," Evans says. "One thing organizations can do to vastly improve security is to require multi-factor authentication, preferably with a TOTP-based device or authenticator program," such as Google Authenticator, Symantec VIP Access or Apple's Authenticator App.
Report Phishing
Phishing emails are fraudulent messages that appear to be coming from reputable sources. If you receive one, notify your IT department immediately. "This may be as simple as clicking a Report Phishing button in Outlook," Wilson says. These messages are meant to manipulate people into exposing sensitive data. "Phishing emails can be a vehicle for malware, for gaining access to systems, or for stealing user credentials," Evans says. Because email is used by so many of us, it is a tremendously popular avenue for cyberattacks.
At Home:
Always Think Before You Click
Only open links or download files from trusted sources and treat emails with suspicious subjects as potential threats.
Secure Your Network
IoT (Internet of Things) devices are very vulnerable to malicious attacks. Besides your computer, these include smart phones, printers and smart home security systems. Anything that connects to the internet is vulnerable. Separate IoT devices from devices that contain personal information.