New Living and Learning Community Focuses on Justice, Equity, Diversity and Inclusion in Tech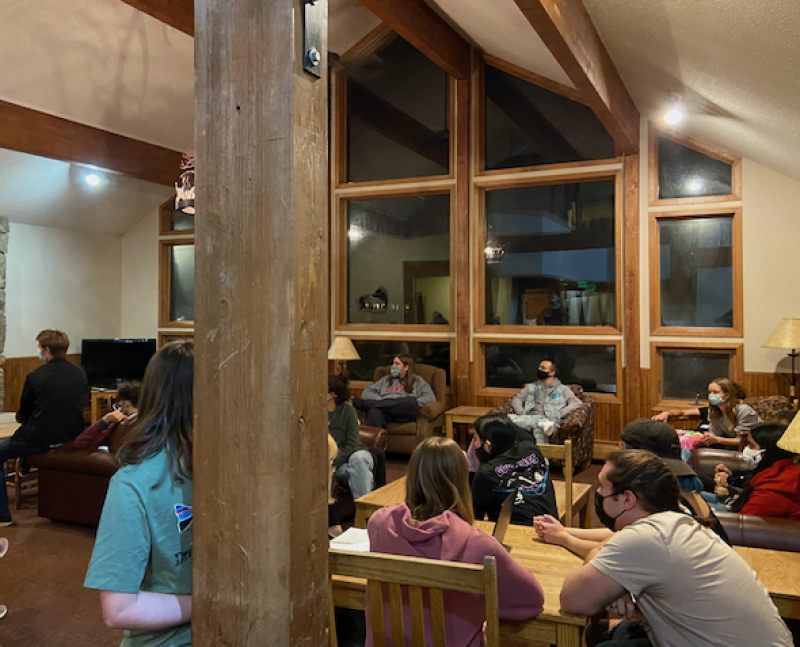 A new Living and Learning Community (LLC) at the Ritchie School of Engineering and Computer Science is focusing on a contemporary guiding question when it comes to building technology.
"The question is not, can I make it? Or not, how do I make it efficiently? But rather, should I make it? What kind of impacts will it have on society?" says professor Scott Leutenegger, who leads the LLC with professor Matt Gordon.
Ten first-year students are discussing those questions as part of the LLC JEDI: Justice, Equity, Diversity and Inclusion Ethics in Technology — in which students live and take classes together as a cohort.
"The tech industry is not inclusive," Leutenegger says. "They create products that are codifying systemic racism and systemic sexism. We want DU students to understand they can have profound impacts on society and the world when working in the tech space."
The United States Census Bureau estimates that 27% of women worked in science, technology, engineering and math (STEM) as of 2019. While that number has grown dramatically over the years, trends show women now make up nearly half of the workforce. Yet only about 15% are in engineering.
"We are automatically excluding women from these disciplines, and that has profound impacts on the type of products that are created as well, not affording half of our population the opportunity for these successful careers," says Leutenegger. "It becomes a big problem because the mindset of the designers is very male-oriented and not taking into consideration oppression that occurs, how products could be used to tackle oppression, and how products should not be created that sustain oppression"
First-year student Serena Strawn wanted to join an LLC to make close connections, and the JEDI group stood — especially given her area of study, mechanical engineering.
"Female representation in STEM is an incredibly important and growing topic," Strawn says. "I aspire to see more female engineers and scientists taking the initiative and joining more organizations in the STEM fields. Not only do these organizations encourage women to pursue their goals and interests, but they lead to essential connections and networks that will further empower the female population to confront and survive in the rapidly progressing world."
She says she enjoys being in a fun group of students who are also excited about science and engineering and willing to hear different perspectives.
"Computer scientists and engineers must take on the responsibility of developing a sustainable and proactive way of life for society," Strawn says. "It is crucial that we are aware of the consequences of our work in today's world and make decisions that will advance the technological agenda in a moral and ethical direction."
With one quarter of the new LLC complete, the students will get together for winter quarter to continue their discussions. Leutenegger and Gordon hope to grow the JEDI group in the years to come.
"Our pilot program is off to a great start, in no small part due to having a great group of 10 freshmen who are very engaged with the topic," Gordon says.