MS in Systems Engineering
Systems Engineering is a multidisciplinary degree that fuses engineering knowledge, project management, and best practices in integrated engineering approaches through three professional certificates: Fundamentals of Systems Engineering, Systems Design & Architecture, and Systems Analytics & Practice.
Previously offered exclusively to a private employer, the University of Denver now offers a new MS in Systems Engineering degree online that you can complete in as few as 18 months. Start this September and apply now- no GRE required!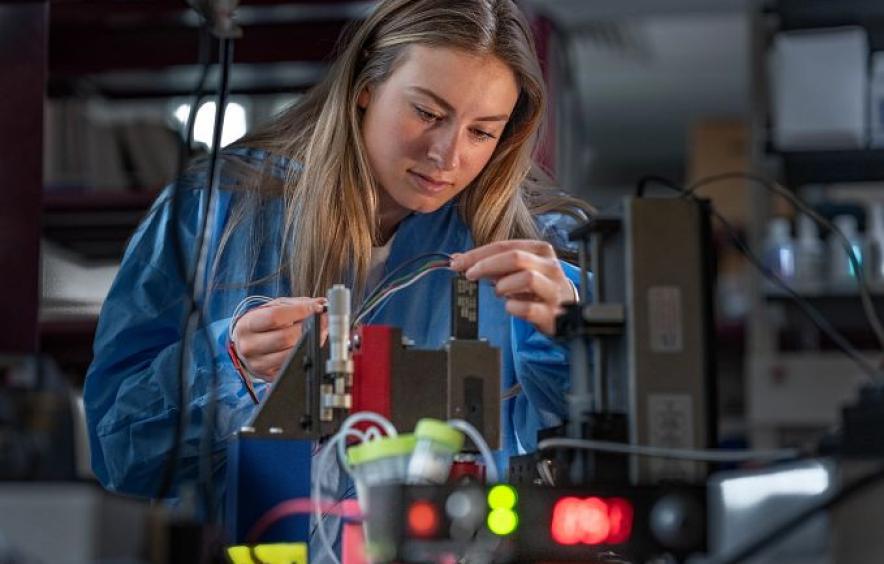 Why Systems Engineering?
Leverage systems thinking to solve complex problems
Systems engineering leverages a systems thinking approach that allows engineers to solve problems and analyze relationships between components of a system. Implementation of solutions within systems engineering involves multidisciplines such as electrical engineering, mechanical engineering, computer engineering, design, or finance. Systems engineers focus on establishing and balancing stakeholders' goals through facilitation, guidance, and leadership while integrating multiple disciplines into a collective solution in a process that may oversee concept, production, operation, evolution, and disposal (International Council on Systems Engineering).   
Students learn applicable skills that translate across multiple sectors including aerospace, defense, automotive, and biomedical industries. 
Why Systems Engineering at DU?
3 Stackable Certifications

Each certificate includes focused topics leading to a Master's degree, or the option to earn just one certificate. 

Accessible & Flexible

Accessible online courses allow you to learn anywhere in the world on your own time. Balance your studies with your ongoing professional and personal commitments with our flexible course schedule. 

Connect with Industry Professionals

Certificates are taught by industry professionals and provide you with relevant networking opportunities. Advance your current professional path or begin a new systems engineering career.  

Growth & Leadership Opportunities

Gain leadership roles in any engineering discipline. Elevate your pathway to promotion in your current engineering roles.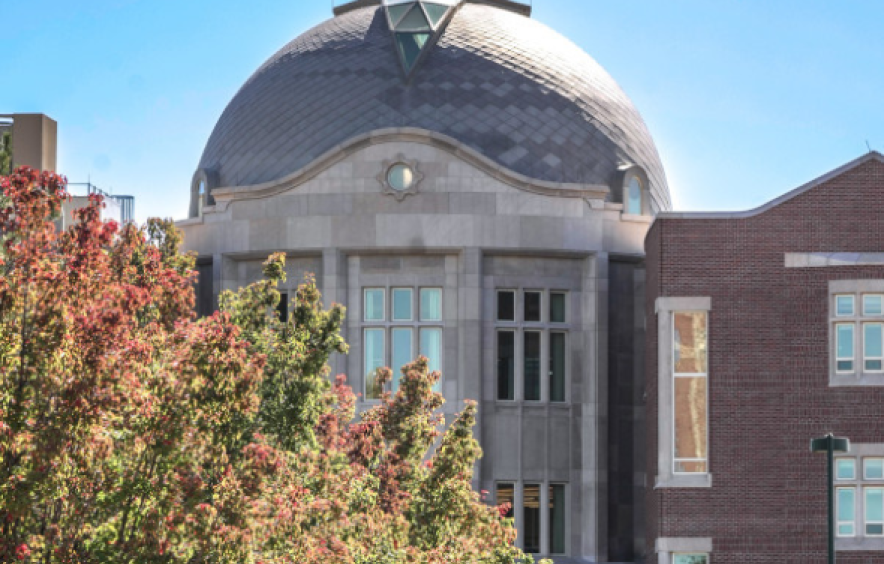 Program Overview
Designed for interdisciplinary innovators
Our three stackable certificates- taught by industry professionals- equip students to manage complex systems through a flexibly designed course schedule. Courses are designed to prepare students for success throughout the curriculum by incorporating relevant and emergent engineering applications, including digital transformation, practical model-based systems engineering, and data analytics. 
Complete your degree in as few as 18 months with a commitment of 14-15 classes (48 total credit hours).
3 Stackable Certificates
Fundamentals of Systems Engineering

This certificate explores the fundamentals needed for engineering professionals across numerous industries through guiding principles and best practices. Students are prepared to partner with project leaders and stakeholders on needs assessment and requirements development, test planning, trade studies, and cost-benefit analysis.

Systems Design & Architecture

Learn flow down of requirements to develop implementation and/or design options with an emphasis of support for proposals after contract awards. Conduct trade studies by developing architectural models of these options and prepare down-selection figures of merit for refining architecture and design specifications. You'll draft concepts of operations (CONOPS) to describe use cases and work through design validation activities. 

Systems Analytics & Practice

The third and final certificate focuses on practical exposure to the analytical and digital tools necessary within systems engineering, such as applying a working knowledge of probability, statistics, and data science. Learn to cleanse complex data sets, visualize patterns in the data, and describe characteristics of data sets to extract system performance insights.

Apply machine learning techniques, which are paramount to the digital transformation of advanced systems integration, derive figures of merit required to characterize and to model processes that need improvement, and trace validation and verification test results to system requirements based on statistically relevant quantitative analysis. 
Tuition
Tuition is heavily discounted from regular graduate tuition at the University of Denver. Therefore, we do not provide additional departmental scholarships. Federal student loans are available for all domestic students. More information on financial aid, including private loans for international students can be found on DU's  financial aid website. 
For the 2023-2024 academic year, the total cost of the program is $36,270. Each certificate is an estimated cost of $12,000. 
Application Information
Take your first steps toward your systems engineering career and start your application today.
Fall 2023 Application Deadline
---
Contact Our Program Coordinator
Carson Koinzan
Assistant Program Director for Systems Engineering