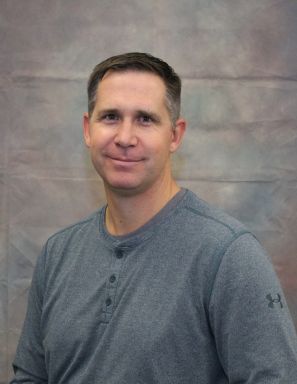 Matt J. Rutherford
Associate Professor
Faculty
Department of Computer Science
303-871-3309 (Office)
Engineering & Computer Science, 2155 E. Wesley Ave. Denver, CO 80208
What I do
I am a professor in the Department of Computer Science with a joint-appointment in the Department of Electrical and Computer Engineering. I am also the Deputy Director of the Unmanned Systems Research Institute and a faculty fellow of Project X-ITE.
Specialization(s)
Autonomous Systems, Embedded Systems, Software Engineering
Professional Biography
I am an Associate Professor in the Department of Computer Science at the University of Denver, an experienced software architect, designer and developer, and an entrepreneur. I'm interested in computer science topics at the intersection of software engineering and embedded and distributed systems.
Degree(s)
Ph.D., Computer Science, University of Colorado at Boulder, 2006
MS, Computer Science, University of Colorado at Boulder, 2001
BS, Civil Engineering, Princeton University, 1996
Professional Affiliations
Association for Computing Machinery
IEEE Computer Society
Research
Dr. Rutherford's research activities revolve around aspects of software system engineering and security for mobile, embedded, distributed, and parallel systems. He has published in the areas of unmanned / autonomous systems, software testing, cyber-physical systems, distributed stream processing, software engineering, distributed systems, content-based networking, model-driven development, generative programming and software configuration management. Dr. Rutherford's research projects are informed and applied to many of the collaborative, cross-disciplinary groups he is associated with. Currently, Dr. Rutherford is the Associate Director of (DU2SL) the DU Unmanned Systems Laboratory.
Key Projects
Modeling and Control of a NextGEn Circulation Control based UAV
CPS:TTP Option: Synergy: Dependable Multi Robot Cooperative Tasking in uncertain and dynamic environments
MRI Collaborative: Intergrated, Intelligent, Autonomous Unmanned Mobile Sensor
Featured Publications
(2016)
.
Real-time, GPU-based pose estimation of a UAV for autonomous takeoff and landing
.
Proceedings of the 2016 IEEE International Conference on Robotics and Automation (ICRA)
.
IEEE
.
.
(2017)
.
GreenC5: An Adaptive, Energy-Aware Collection for Green Software Development.

Sustainable Computing: Informatics and Systems
,

13

,

42-60
.
.