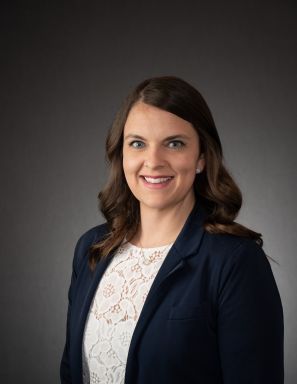 Breigh N. Roszelle
Teaching Associate Professor; Associate Dean of Undergraduate Studies
Faculty
Department of Mechanical & Materials Engineering
303-871-2328 (Office)
Engineering & Computer Science, 2155 E. Wesley Ave. Denver, CO 80208
What I do
Dr. Breigh Roszelle is the Associate Dean of Undergraduate Studies at the Ritchie School, as well as a Teaching Assistant Professor in the Department of Mechanical and Materials Engineering at the University of Denver. She currently teaches courses in the fields of thermodynamics, fluid mechanics, heat transfer, and introduction to engineering, including computer aided design. Her educational research interests include first-year engineering experiences, assessment, inclusive excellence, and active learning pedagogy, including project-based learning. Along with teaching Dr. Roszelle strives to mentor students and advocate for those underrepresented in the STEM fields. She also currently serves as Director of the DU Engineering Camps, is the faculty advisor for the DU Women's Engineering Group, and is currently an Office of Diversity and Inclusion Faculty Fellow.
Professional Biography
Dr. Roszelle holds a BS in Mechanical Engineering from Colorado State University, where she graduated as a University Honors Scholar in 2006. She continued her education at The Pennsylvania State University where she earned a Masters and PhD in Bioengineering (2008, 2010). During her time at Penn State she worked in the Artificial Heart Lab where she performed NIH funded research in the field of biofluid mechanics, focusing on the development of a pediatric ventricular assist device. After completing her degrees Dr. Roszelle was a Post-Doctoral Researcher in the Image Processing Applications Laboratory in the School of Biological and Health Systems Engineering at Arizona State University. Here, Dr. Roszelle continued her research in biofluid mechanics, focusing on the fluid mechanics of cerebral aneurysms and their associated treatment options.
Degree(s)
Ph.D., Bioengineering, The Pennsylvania State University, 2010
MS, Bioengineering, The Pennsylvania State University, 2008
BS, Mechanical Engineering, Colorado State University, 2006
Professional Affiliations
American Society of Engineering Education
Society of Women Engineers
Awards
Teach of the Year, The Ritchie School