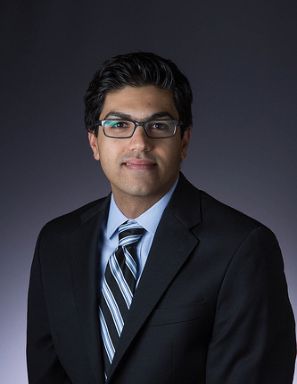 Amin Khodaei
Associate Professor
Faculty
Department of Electrical & Computer Engineering
What I do
Associate Professor & Chair of ECE
Specialization(s)
Microgrids, Smart Electricity Grids, Renewable and Sustainable Energy, Grid of the Future
Professional Biography
I joined the department of Electrical and Computer Engineering at University of Denver in September 2013. Prior to that I was a visiting faculty at Robert W. Galvin Center for Electricity Innovation and a research/instructional assistant professor at University of Houston. I received the Ph.D. degree from Illinois Institute of Technology, Chicago, IL, in 2010, the M.S. degree from Sharif University of Technology in 2007, and the B.S. degree from University of Tehran in 2005, all in Electrical Engineering. My research interests include Smart electricity grids, Microgrid design and operation, Renewable energy integration, Power system operation and planning, and Power system economics.
Degree(s)
Ph.D., Electrical Engineering, Illinois Institute of Technology, 2010
MS, Electrical Engineering, Sharif University of Technology, 2007
BS, Electrical Engineering, University of Tehran, 2005
Professional Affiliations
Eta Kappa Nu
IEEE Standard Association
Institute of Electrical and Electronics Engineers
The International Council on Large Electric Systems
Key Projects
REU Site: Summer Research Experience for Undergraduates in Microgrid and smart grid
Micro-grid-Integrated Solar-Storage Technology (MISST)
Research, Development, and Testing of a Master Controller with Applications to the Bronzewille Community Microgrid System
Collaborative Research:Proactive Recovery of Electric Power Assets for Resiliency Enhancement (Prepare)
MG REVALUE Software Project
Featured Publications
(2014)
.
Microgrid Optimal Scheduling with Multi-Period Islanding Constraints.

IEEE Transactions on Power Systems
,

29

(3)

,

1383-1392
.
.
(2015)
.
Provisional Microgrids .

IEEE Transactions on Smart Grid
,

6

(3)

,

1107-1115
.
.
(2014)
.
Resiliency-Oriented Microgrid Optimal Scheduling.

IEEE Transactions on Power Systems
,

5

(4)

,

1584-1591
.
.
(2018)
.
AMI-Enabled Distribution Network Line Outage Identification via Multi-Label SVM.

IEEE Power Engineering Letters
.
.
(2015)
.
State of the Art in Research on Microgrids: A Review.

IEEE Access
,

3

,

890-925
.
.
Awards
University of Denver Distinguished Scholar Award, University of Denver
Scholar of the Year Award, Ritchie School of Engineering and Computer Science
Faculty Career Champion, University of Denver
Highest Standard of Academic Achievement, Illinois Institute of Technology
Member of HKN