2018 Senior Design Symposium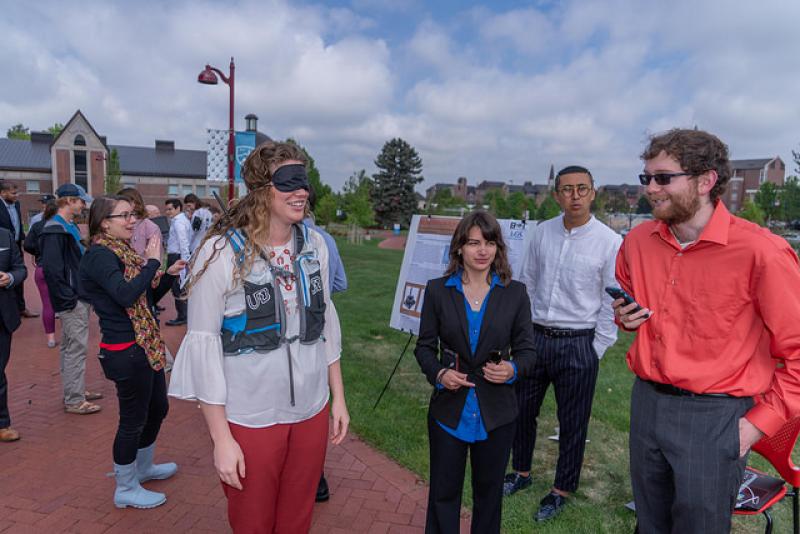 The Senior Design experience is one of the most memorable parts of our Engineering Programs. This year 15 teams of students from various disciplines worked together on an industry-sponsored capstone project. From building skis more efficiently to solving water sourcing challenges in Morocco to working with Nike on a new ball launcher our students each had unique in-depth experience.
Guided by Dr. Ron Delyser and Dr. Ann Deml, each team worked with a client and were given a challenging problem to solve. They dove in and learned what it's like to carry a project from research and development to product testing. On May 18th our teams presented their one-minute product pitches to an audience of peers, faculty, staff, clients, and industry advisors. Having been coached by faculty, staff, and visitors from KEEN the teams were extremely prepared and impressive. From there the Ritchie School was open for viewing of their projects set-up throughout the building.
The senior design symposium was particularly splendid this year because of the addition of the one-minute poster pitches. The students really enjoyed developing these and the symposium attended were really stoked to get out and see the poster presentations and project demos. While observing those demos, I think that the attendees really got into the experience.
Dr. Ron Delyser