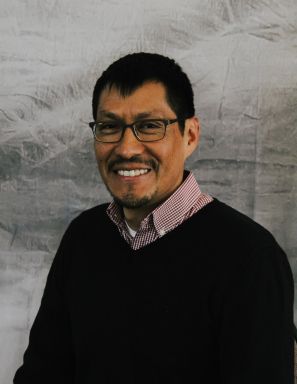 Euripides Solis-Ramos
Sr Research Scientist
Faculty / No Rank
Ritchie School of Engineering and Computer Science
Department of Mechanical & Materials Engineering
303-871-3571 (Office)
Engineering & Computer Science, Room 111 Denver, CO 80208
What I do
I work as a principal investigator in the Center for Novel High/Voltage/Temperature Materials and Structures on projects involving the analysis of structure-properties-processing relationships. I focus on the microstructural characterization analysis of metals, polymers and composites using state-of-the-art electron microscopy and chemical analysis techniques.
Specialization(s)
Additive Manufacturing
Professional Biography
After receiving a Ph.D. in Materials Science and Engineering from the University of Sheffield, United Kingdom in 2006, Euripides returned to Mexico to teach for five years, as part of the government scholarship he received. In 2013, he became a Research Scientist at the Department of Mechanical and Materials Engineering at the University of Denver (DU). His first project was part of a collaborative research project funded by Lockheed Martin Space Systems Company (LM). Throughout 2013, he collaborated with other professors at DU on a National Science Foundation (NSF) application that led to the creation of the Center for Novel and High Voltage/Temperature Materials and Structure. The Center became one among 77 active Centers in the USA. Currently, Euripides is a Senior Research Scientist in the department of Mechanical and Materials Engineering at the University of Denver (DU), and he is also the Scanning Electron Microscopy Laboratory Manager.
Degree(s)
Ph.D., Materials Science and Engineering, The University of Sheffield, 2006
MS, Materials Science and Metallurgy, Materials Science and Metallurgical Research Institute, 2001
BS, Mechanical Engineering, Universidad Michoacana de San Nicolas de Hidalgo, 1997
Professional Affiliations
Metals and Materials Society
Microscopy Society of America
Materials Information Society
Research
My research uses novel characterization techniques of metallic alloys, polymers, and composites materials to achieve acceptable levels of quality under the most extreme conditions. In particular, I study mechanisms of degradation and microstructural evolution analysis. I am especially interested in materials that are made by additive manufacturing (AM) processing techniques. I use state-of-the-art electron microscopy, elemental composition, and mechanical testing techniques. Recently, I have been involved in an assessment project of fiber Bragg grating sensors for high temperature and strain applications in metallic alloys.
Featured Publications
UV degradation model for polymers and polymer matrix composites
Particle removal mechanisms in synergistic aging of polymers and glass reinforced polymer composites under combined UV and water
Synergistic effects in stress corrosion cracking of glass reinforced polymer composites
Effect of powder oxidation on the impact toughness of electron beam melting Ti-6Al-4V
Synergistic environmental degradation of glass reinforced polymer composites
Presentations
Fibre Bragg Grating Sensors for Thermal Analysis During the Solidification of Tin-Bismuth Alloys
High Temperature Fibre Bragg Grating Sensors for Temperature and Strain Applications
Degradation Assessment in Underground Cable Systems
Synergistic Effects in Environmental Degradation of Glass and Basalt Composites