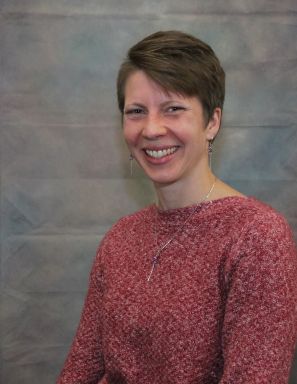 Ann Marie Deml
Visiting Assistant Professor
Faculty
Department of Mechanical & Materials Engineering
303-871-2732 (Office)
Engineering & Computer Science, 2155 East Wesley Avenue Denver, CO 80208
What I do
I am a teacher and mentor and am passionate about fostering inclusive opportunities for students to take on complex messy problems, to build their skills and confidence, and to ultimately work toward change and social justice.
Professional Biography
I have a BS degree in chemistry and physics and a PhD in materials science. Along the way, I've learned that
1) I love to learn and
2) I value opportunities to encourage and support others' growth so that we can all contribute to making a positive difference.
I currently teach Materials Science and Engineering Design courses in the Ritchie School of Engineering and Computer Science. In doing so, I strive to facilitate student-centered learning, to provide content relevance through in-class and out-of-class experiences, and to engage and mentor individuals for long term success. I enjoy learning from students and am often proud of their growth and achievements.
Degree(s)
Ph.D., Materials Science, Colorado School of Mines, 2014
BS, Chemistry and Physics, University of WI-River Falls, 2008